(Writing Axis receives compensation from Amazon affiliate links.)
— Remote writer needed at US Centers for Medicare & Medicaid Services
Job Summary
This position is located in the Department of Health & Human Services (HHS), Centers for Medicare & Medicaid Services (CMS), Center for Medicare and Medicaid Innovation (CMMI), Policy and Programs Group (PPG), Division of Stakeholder Engagement & Policy (DSEP).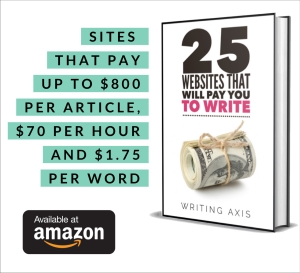 The Position:
As our Content Writer, you will write SEO-optimized content for our education-focused websites, including resource guides, blog posts, and articles. An ideal candidate will have prior experience with developing content, following editorial guidelines when creating content, and keeping up with SEO best practices. This role will report to a designated Content Manager.
Specific Responsibilities & Key Deliverables:
-Write clear, original copy about various education topics, often owning larger content projects from beginning to end
-Support Content Managers and Product Content Managers to execute content initiatives
-Conduct in-depth research, including interviews, on industry-related topics in order to develop original content
-Conduct competitive research to inform your tone and voice
-Ensure all content is consistent in terms of style and optimized for search and user experience
-Edit and optimize existing content as well as writing from other writers
-Contribute to the development of strategies that will increase user engagement
-Consistently build and maintain product knowledge for each project/assignment
-Active participant of cross-functional team, ensuring all personal deliverables and deadlines are achieved or exceeded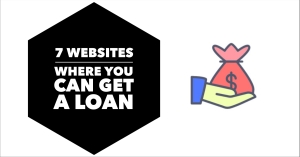 Benefits:
-Health, dental, and vision for employees and their dependents covered at 100%
-Life insurance
-401k with automatic 3% company contribution
-Professional development/tuition reimbursement program
-12 paid holidays in addition to a generous vacation policy, which awards additional time off based on service
-Charitable donation matching program & volunteering PTO
-Additional benefits designed to support employee health and wellbeing
-This position will be flexible; hours can vary as needed and work can be done remotely during normal business hours
Job Qualifications
Your resume must include detailed information as it relates to the responsibilities and specialized experience for this position. Evidence of copying and pasting directly from the vacancy announcement without clearly documenting supplemental information to describe your experience will result in an ineligible rating. This will prevent you from receiving further consideration.
Click the following link to view the occupational questionnaire: https://apply.usastaffing.gov/ViewQuestionnaire/11163262