Have you ever taken a quick glance at a picture, only to look back at it moments later in confusion, wondering if it was even real? If so, then you're sure to experience that exact feeling with every photo on this list. From strange and inexplicable events to downright eerie captures, these images are guaranteed to leave you feeling both unsettled and fascinated.
Sea Monsters Are Not Mere Myth
For centuries, individuals have reported seeing massive and fearsome creatures lurking in the ocean. While the world is home to sharks, whales, and other marine life, people often insist that there is something more ominous in the depths. The image in question appears to be irrefutable proof of such a monstrous existence, until one important fact is realized: it is nothing more than seaweed. Granted, it is a colossal amount of seaweed, but ultimately, that's all it is.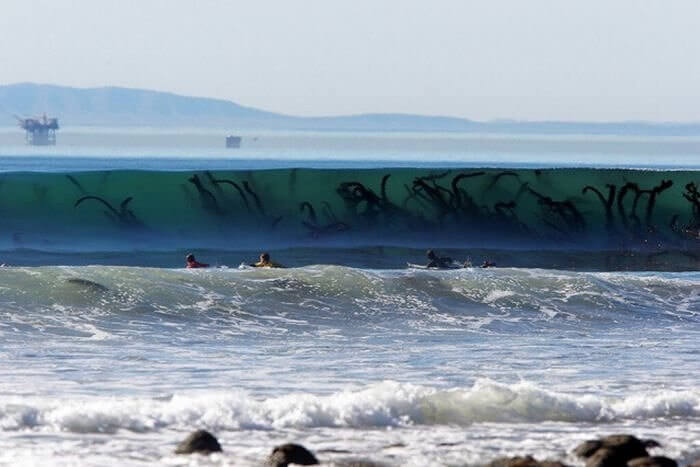 Although there may be no inherent danger, many individuals would still be hesitant to swim in waters filled with seaweed, particularly if the seaweed bore a resemblance to the one depicted.
---