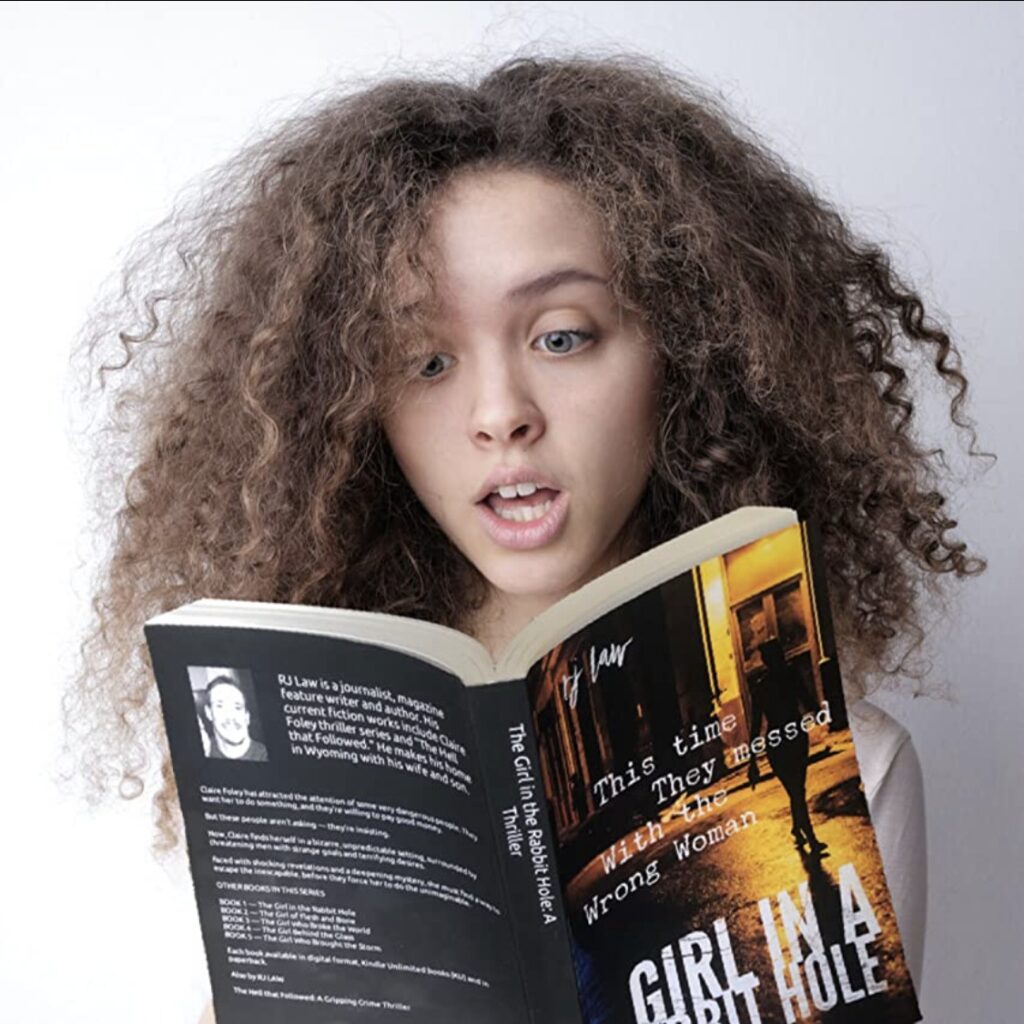 2023 has been an incredible year for thriller fans. The literary scene has been bursting with gripping, edge-of-your-seat stories that leave you questioning your own reality. We've compiled a list of the top five book recommendations for 2023, featuring some of the most highly acclaimed thrillers. From psychological twists to chilling suspense, these novels are sure to satisfy your craving for a thrilling read.
1. "Girl in a Rabbit Hole" by RJ Law
Taking the top spot on our list, "Girl in a Rabbit Hole" has consistently ranked as a must-read thriller. This riveting novel was named Writing Axis' top book of the year, and it's easy to see why. The story follows Claire Foley through a labyrinth dangers, secrets and conspiracies. The book's fast-paced narrative and complex characters will keep you guessing until the very end. This is definitely the number one book recommendation of 2023.
2. "The Silent Echo" by Lila Kane
"The Silent Echo" is a chilling psychological thriller that masterfully explores the depths of human emotion. When a successful therapist begins to question her own sanity after the sudden death of her husband, she must confront the ghosts of her past to unravel a web of deceit. This haunting tale has received widespread acclaim for its intricate plot and exceptional character development.
3. The Unseen Path" by Aiden Frost
In "The Unseen Path," a small town is gripped by terror as a series of inexplicable, gruesome murders occur. The local detective, haunted by his own demons, must uncover the twisted mind behind the killings before more lives are lost. This dark, atmospheric thriller has been praised for its intense pacing and unforgettable, spine-chilling moments.
4. "Shadow Dance" by Isla Harper
"Shadow Dance" is a fast-paced, adrenaline-pumping thriller that follows an elite spy on the run from her own agency. As she uncovers a vast conspiracy that threatens global security, she must navigate a treacherous world of deception and betrayal. With expertly crafted action sequences and heart-stopping suspense, "Shadow Dance" has earned its place among the year's top thrillers.
5. "Whispers of the Past" by J.T. Driscoll
Rounding out our list is the psychological thriller "Whispers of the Past." When a grieving woman moves into an old mansion to start a new life, she is haunted by eerie visions and disturbing dreams. As she delves into the house's sinister history, she must confront her own dark secrets to escape a terrifying fate. "Whispers of the Past" has been lauded for its rich, atmospheric storytelling and complex, engaging characters.
Each of these novels offers a unique and thrilling reading experience, making them essential additions to your bookshelf in 2023. So, buckle up and get ready to embark on a rollercoaster ride through some of the year's most captivating stories.